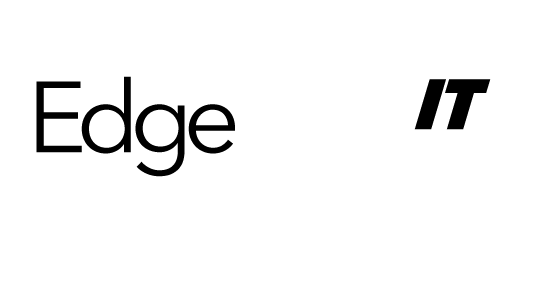 Imagine a trusted IT Department with years of expertise with ever evolving platforms. Now, imagine you don't spend time managing that department. It runs all on its own. Say hello to EdgeProIT, a service from your friends at MacEdge.
We're your go-to for technology. Your team. Your nerds. We go above and beyond to be your IT experts. Your goals are our goals, and we want you to focus on your business, without worrying about IT challenges. Our experts are passionate about what they do and want to see your team succeed.
Surprises are for birthdays, not technology. Our business is your business (we know, it's cliche, but it's true!). We've curated a set of solutions that takes IT off your radar—not because you'll forget, but because it will be running efficiently and seamlessly. No more worrying. No more headaches.
Cloud Solutions
"Cloud" is a fancy buzz word isn't it? But it doesn't have to be confusing. We work with Google Workspace, Office 365, Dropbox, and many more!
Device Security
It is ever important to maintain security of company owned devices, and content on employee owned devices. Our Mobile Device Management solutions keep you in charge!
Remote Work
Starting with Cloud Solutions, allow your staff to connect from anywhere. We offer Phone and Meeting solutions from GoTo, giving you seamless communications between your team and your clients.
Help Desk
Do you have a bunch of employees and no real expert to call for help? We can provide help desk, remote support, and ticketing solutions.
Business Strategy
Need some help with overall direction? Let us help you visualize where your company can go, and then plan how to implement the future.
Hardware Sales
We are Mac, and more! We offer Lenovo and Microsoft Surface, Synology network storage and so much more. Ask us about anything!
While many companies run on PC, "many" doesn't equal "all". Some IT companies may claim that they can manage your Mac environment to get a foot in the door, only for you to learn later that it's far from the truth. We are the only Managed Services Provider in New England that is also an Apple Premier Partner, and Authorized Service Provider. Your Mac office is in our capable (and certified) hands.
And more than just Mac...