Store Hours: Monday – Saturday 10am-6pm, Closed Sunday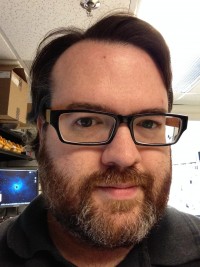 President and Chief Nerd – Apple Certified Mac Technician, Apple Certified iOS Technician
Dan has been with MacEdge since 2002 (and in the Apple business since 1998). In May 2020 he purchased the business!
Fun Fact: In his free time, Dan is a filmmaker. He has written and directed short films that have screened at regional film festivals, including the New Hampshire Film Festival. He also provided additional photography on Alfred Catalfo's award-winning short film Rocketship.
15 Minutes of Fame: In 2013, he won a New England Emmy as an Executive Producer for a PSA he worked on for the National Children's Alliance.
First Mac: PowerBook 1400CS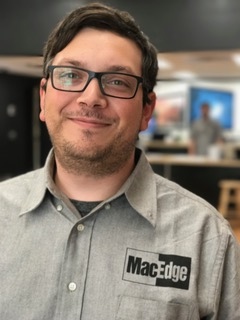 Front of House Lead – Apple Certified Mac Technician, Apple Certified iOS Technician
Joel is Apple Certified in Mac and Mobile repair, and he's Apple Certified in Software Training for iOS, iWork, and iLife. As a former Apple Store Genius, there's not much you can ask him that he won't know, or show him that he hasn't seen. Joel joined MacEdge in June 2017.
Fun Fact: A US Army vet, Joel served in Iraq and has "Secret" clearance.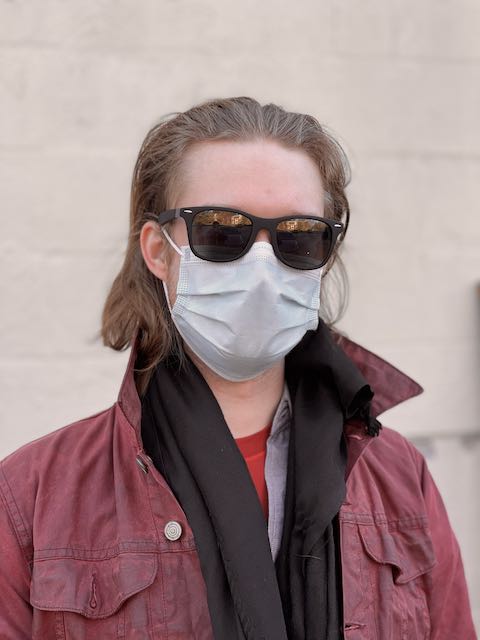 Owen is a 2019 graduate of UNH with a degree in Environmental Conservation and Sustainability. Secretly he is a super-nerd. He also joined MacEdge in the middle of the pandemic, so that was fun.
First Mac: 2008 MacBook (the fancy black one) inherited from his brother.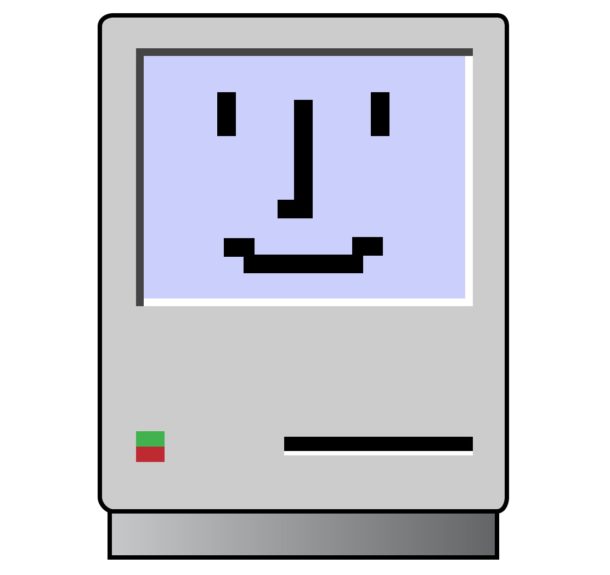 Anthony started with MacEdge in 2012 and was our Mac tech until 2015. We finally convinced him to come back, and we look forward to having him help on the sales floor as well as assist our business customers.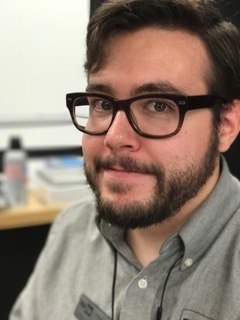 Sales and Support Expert – Apple Certified Mac Technician, Apple Certified iOS Technician
A self-professed Mac Geek ever since he was but a wee child, Dylan is now a grown-up and iOS Certified for iPhone repairs. You'll find him at the main desk, or on the floor helping a customer find just the right thing. 
Fun Fact: Dylan once applied to be an astronaut. NASA said he didn't have "relevant experience." (NASA's loss is our gain!)
Favore iPhone App: Podcasts
First Mac: iMac G4 ("Desk Lamp" Model)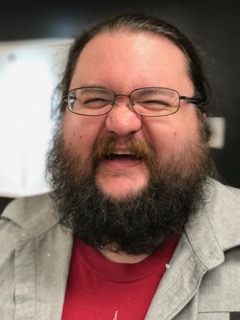 Service Expert – Apple Certified Mac Technician, Apple Certified iOS Technician
Marc is an Apple Certified Repair Technician. You won't see Marc when you visit the store — he's in the back making your computer as good as new! He's been with us since December 2015.
Fifteen Minutes of Fame: Published an iPhone game app and is a regular Podcaster.
Quotable Quote: "Let me show you my baby." (Pulls up a picture of the computer he built at home.)
First Mac: Macintosh Classic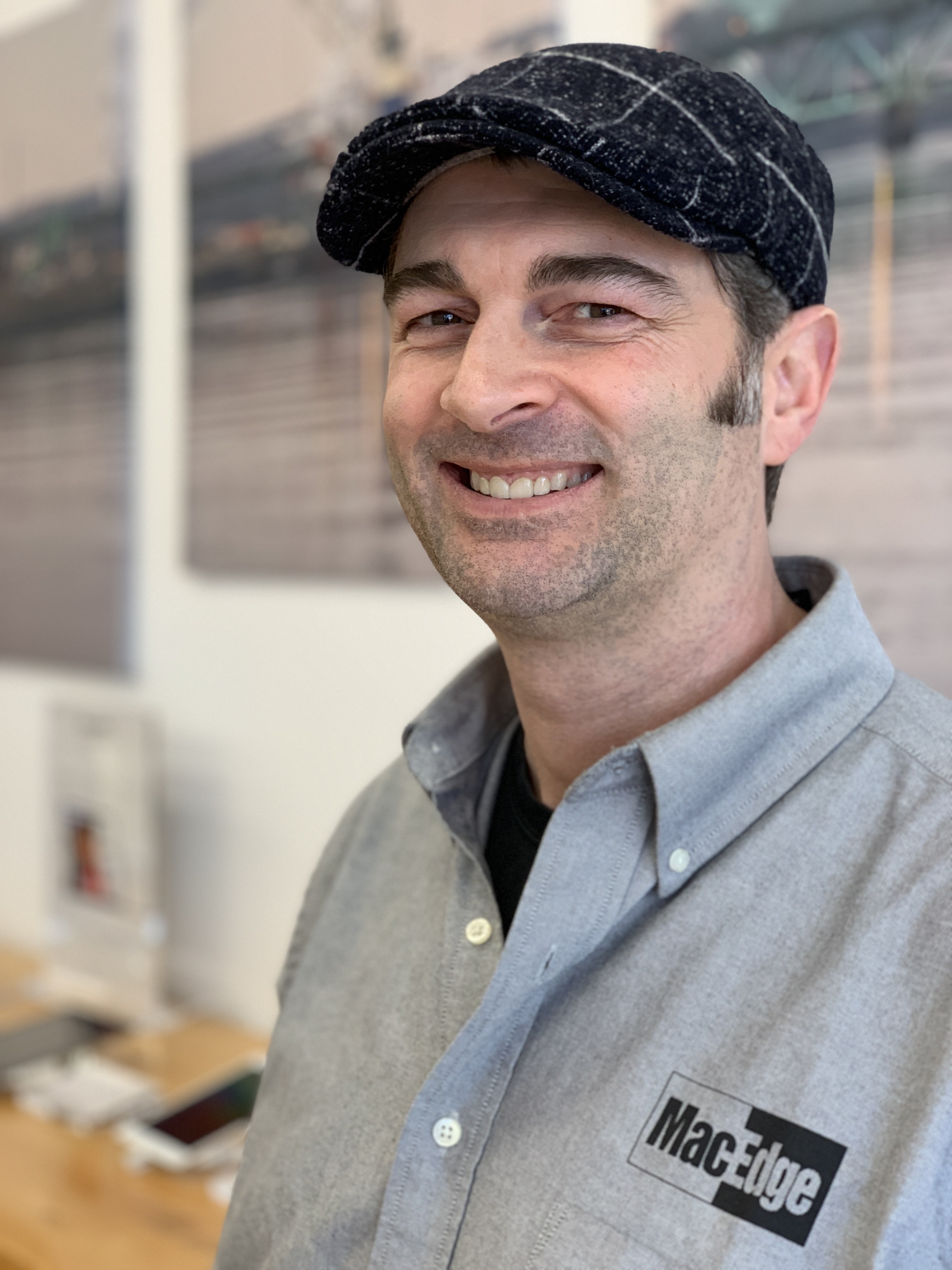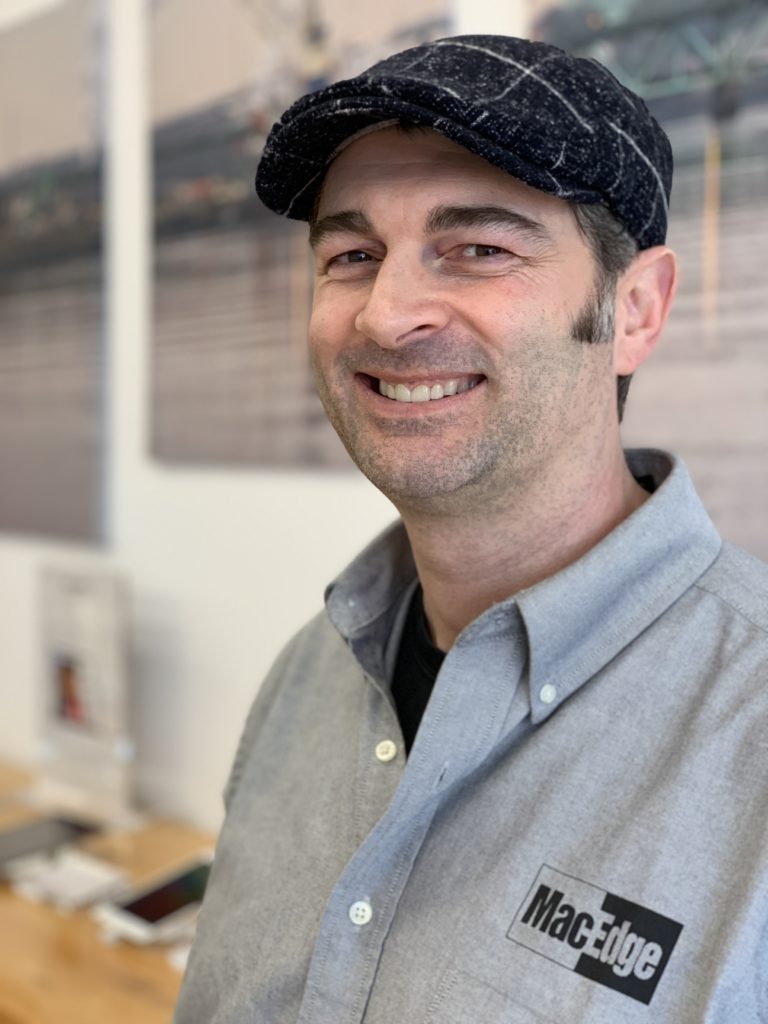 Jason arrived at MacEdge in March 2019. He is an arts and music professional with experience in the corporate sector, higher education, the non-profit sector, and as an entrepreneur. He's tasked with being a customer experience champion and a marketing and social brand ambassador for the company.
Fun Fact: In his spare time, you can find him spinning tunes at WSCA Radio in Portsmouth and building custom electric guitars in his family's wood shop.
First Mac: Macintosh Performa PowerPC
Trivia: Jason is the only MacEdge employee that doesn't wear glasses. We envy him.
MacEdge was originally founded as Monadnock Micro of Keene, NH in 1991. In 2002 we changed our name to reflect our emphasis on Mac and Mac users. In 2002 we purchased Accolade Computers in Dover, and in 2006 consolidated our operations to a larger and more easily accessible retail store in Portsmouth. As a locally-owned business, we are proud to serve the Seacoast community.
Apple Premier Partners provide superior customer experience with focus on Apple solutions, service and support. MacEdge proudly attained this highest level of reseller authorization in December of 2015.
For consecutive years, MacEdge has been awarded the Premium Service Provider designation by Apple. Premium Service Providers have been recognized by Apple for providing exceptional service and must meet the highest level of customer satisfaction and quality of service. MacEdge is the only Premium Service Provider in the Seacoast New Hampshire area. In 2018 MacEdge was authorized by Apple to perform same day iPhone screen repairs making MacEdge completely on par with the services offered at an Apple Retail store.
MacEdge is growing! We are looking for the right person to join our technical customer service team. You will assist customers with troubleshooting and repair check-­in while providing a best in class customer experience.
Previous experience troubleshooting Apple products is prefered, but we will train a candidate with the right attitude. Current Apple Certifications for Mac or iOS are a bonus.
The right candidate will have excellent time management skills, be able to multitask, use deductive reasoning and be able to communicate clearly.
The primary responsibility will be assisting customer with their Apple products with setup, configuration, migration, and troubleshooting issues with their devices. You will clearly document issues found and set customer expectations for repair costs and turn around times. You may be asked to assist in selling products when the need arises. You will stay up to date on new products using Apple SEED training, and ATLAS service learning system.
Above all, you are an advocate for the customer and want to help them solve problems where MacEdge can provide to tools for them to have the best experience.
For full-time employees, MacEdge offers two weeks paid vacation and one week sick time annually, as well as medical, dental and vision coverage at no charge to the employee.